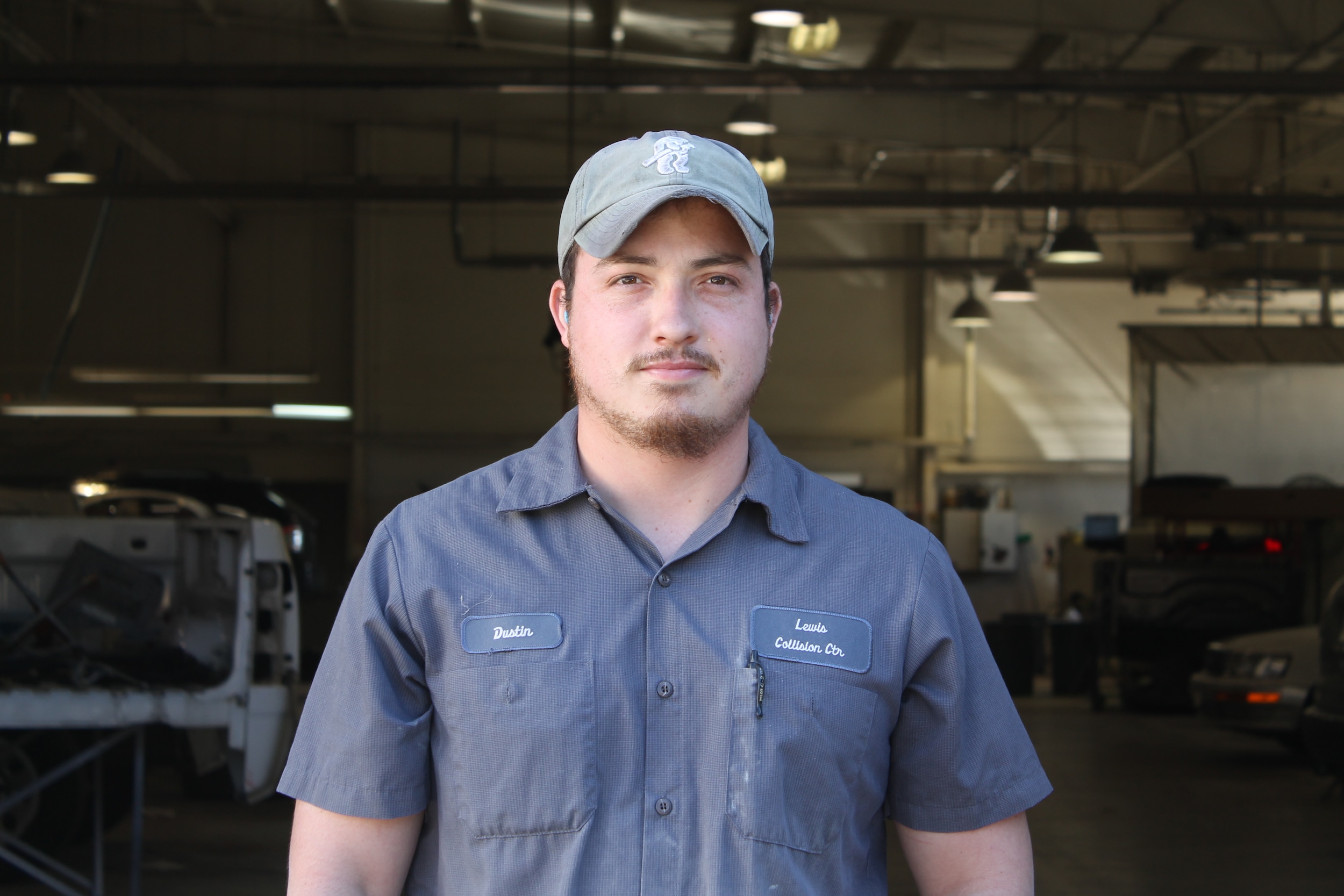 Name: Dustin Hammons
Position:   Collision Repair
Lives in:   Elkins, AR
Originally from:   Springdale, AR
Family:   Awesome wife and 3 kids
Pets:     Chocolate lab
Hobbies, Interest, and Activities: Shooting guns and bows, hunting, riding my Harley, pretty much anything that involves family and friends.
Education:  ICar, 7 years experience  
Fun Fact:     I love to boost people's morale and go out of my way to lighten someone's mood
Why Lewis?     It's a great atmosphere. What sets them apart is that they get quality materials to work with, not just whatever will get the job done.