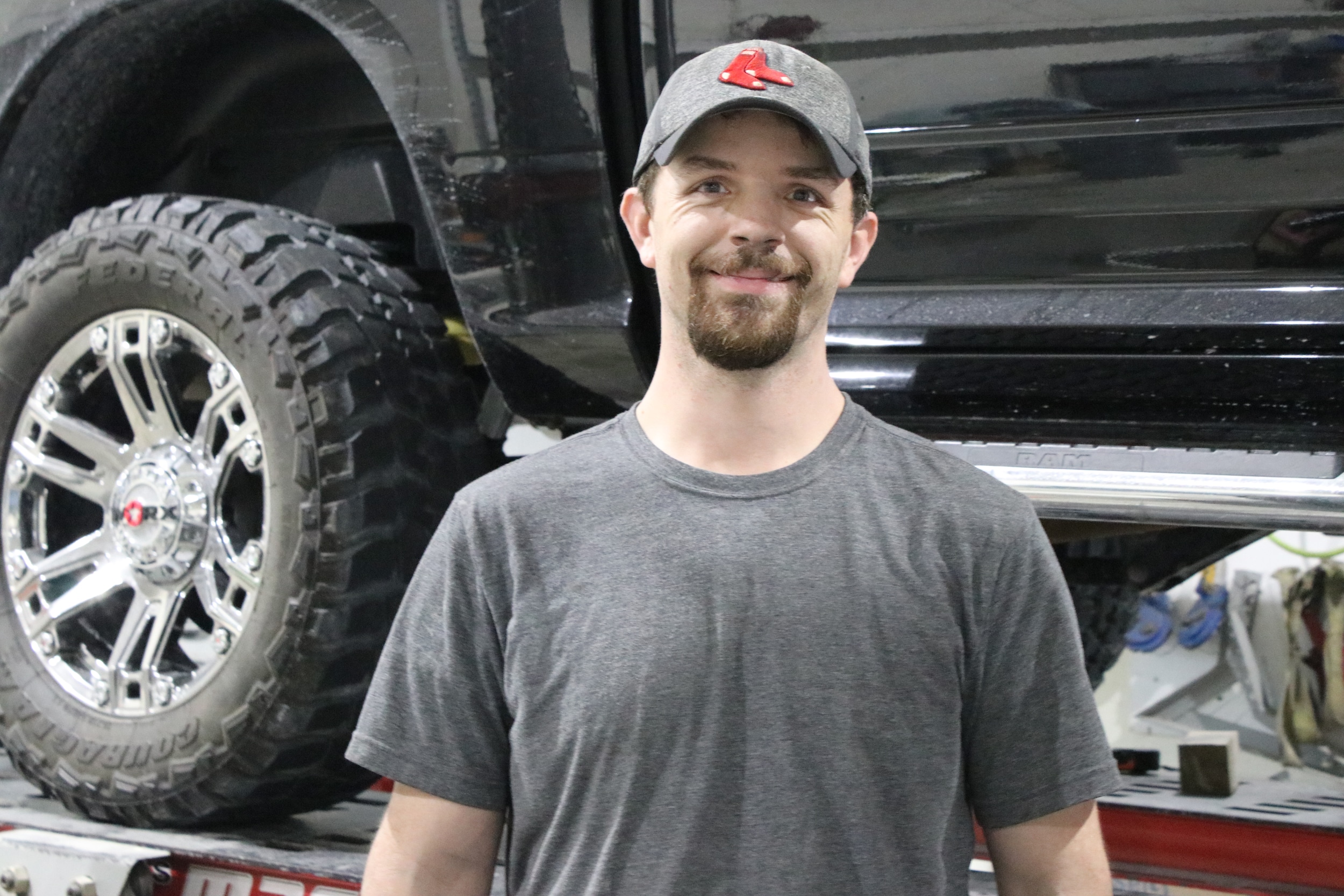 Name: 
 Tyler Boyd
Position:  Body Technician
When did you start?
January 2018
Originally from:
Huntsville,AR
Pets:
2 dogs and a goldfish
Hobbies, Interest, and Activities:
4 wheelers, cars, motorcycles, spending time with my family and friends
Education:
ASE certified, I-car certified, graduate of Washville Auto-Diesel College, 10 years of experience
Why Lewis? Low-stress environment and a good group of co-workers.