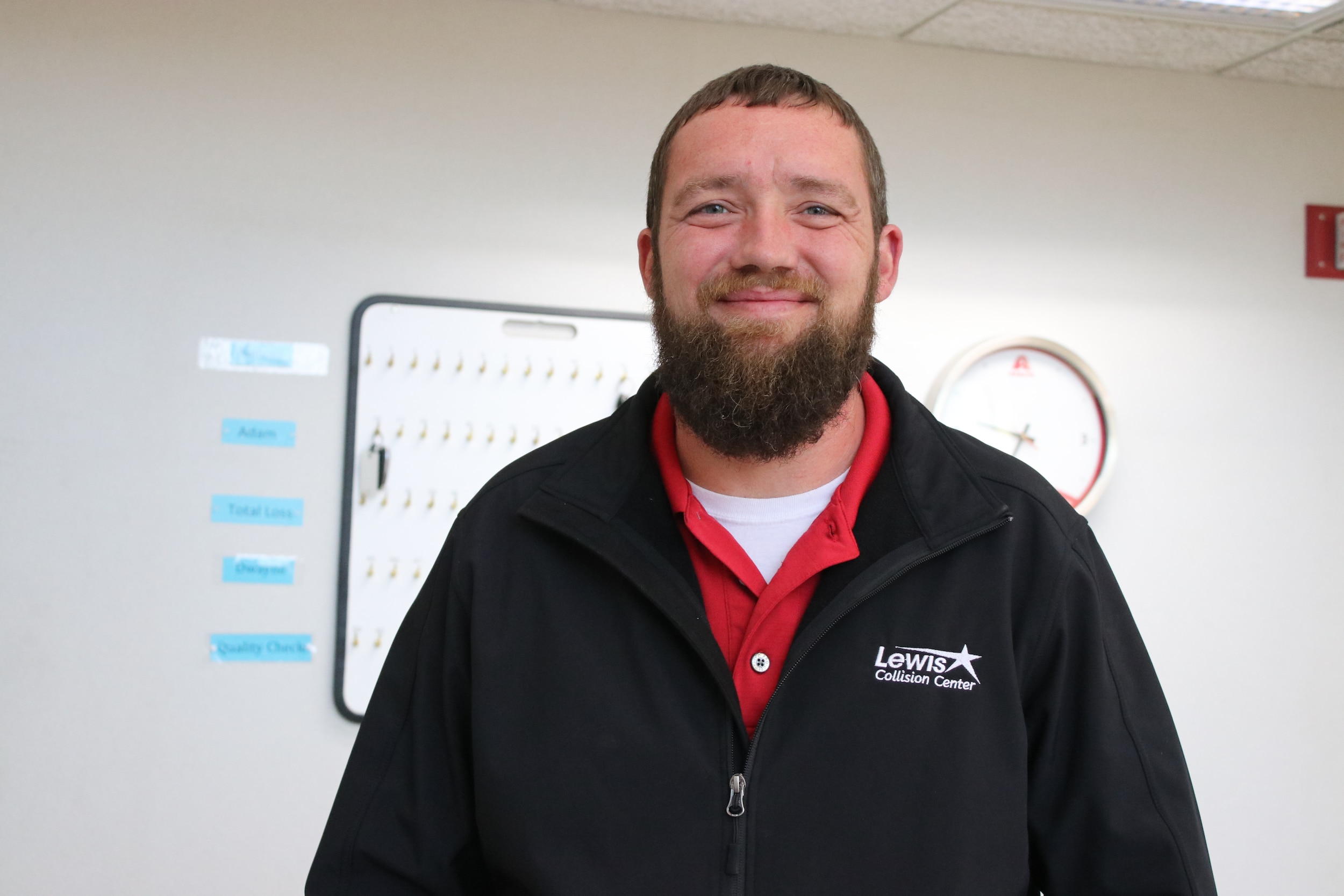 Name: 
 Mark Shelton
Position:  Shop Manager
Originally from:
Bruno-Pyatt, AR
Family:
Wife, of 18 years, and 4 children
Hobbies, Interest, and Activities: 
Hunting, fishing, Hot Rods, Nascar Fanatic, baseball and football 
Education:
1-car Platinum certified, steel section certified, mig welding certified, aluminum welding certified, auto glass certified
Fun Fact:
Records and watched Judge Judy every single day! 
Why Lewis?  There are several different Lewis locations. We all stay informed on Company news closely through emails. We all get emails with Arkansas Razorbacks ticket giveaways. There are all kinds of gifts given away, and drawings. I haven't been employed very long, but I love the people I have met so far.