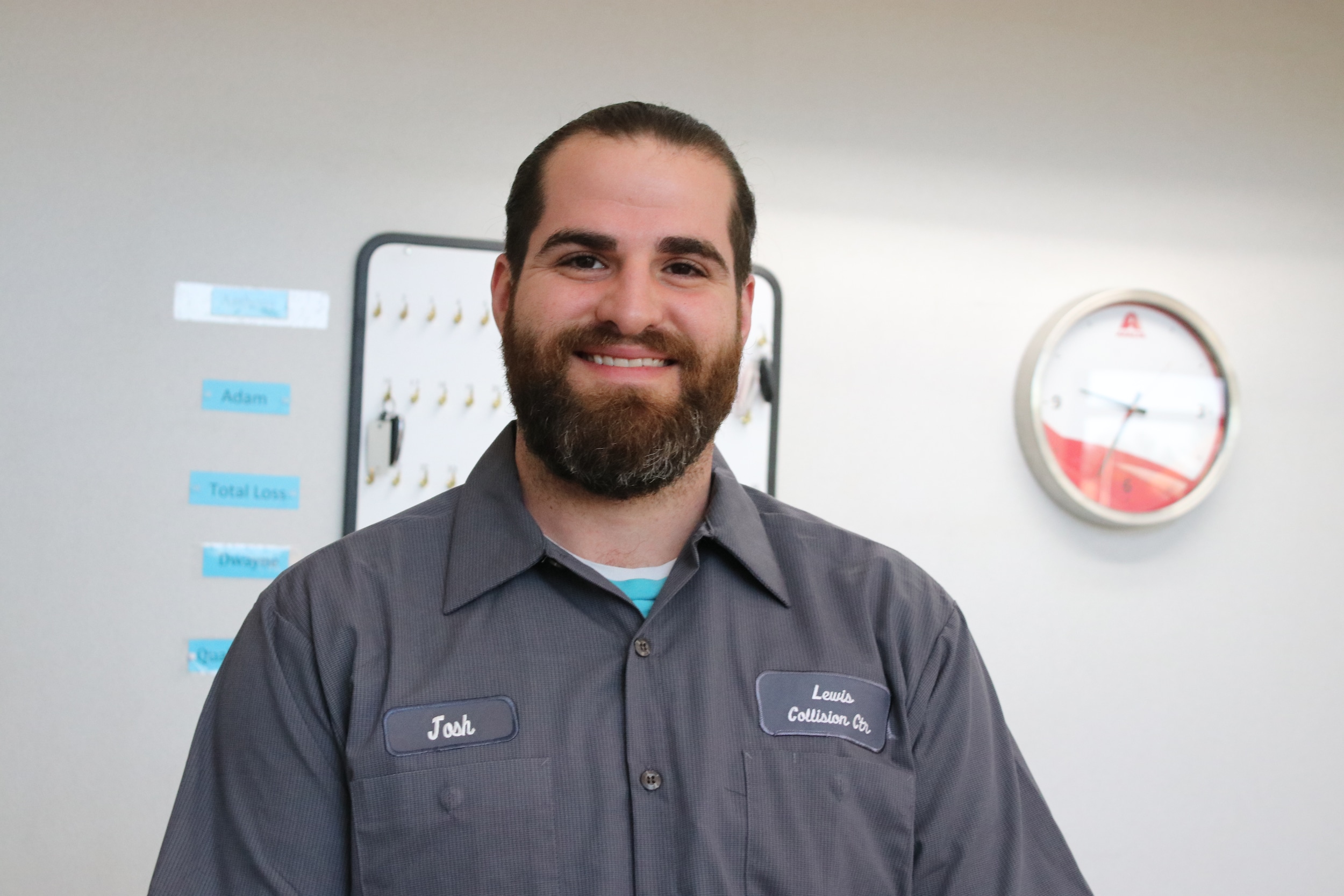 Name:
Josh Andrews
Position: Blueprint
When did you start: 5/4/17
Where do you live: Springdale
Where are you from: Muskogee, OK
Family: Wife, Alisha
Pets: 1 Great Dane and 2 cats
Hobbies, interests, activities: spending time with family and learning new DIY things for the home
Education and work experience: High school diploma, 11 years of auto detailing experience
Fun Fact: I love comedy, love to laugh, and I like to keep an optimistic view on life. 
Why do you enjoy working with Lewis: I feel like they genuinely care about me and all of their employees and everyone is treated like family. I love how involved in the communities they are and I feel privileged to be a part of the Lewis family.