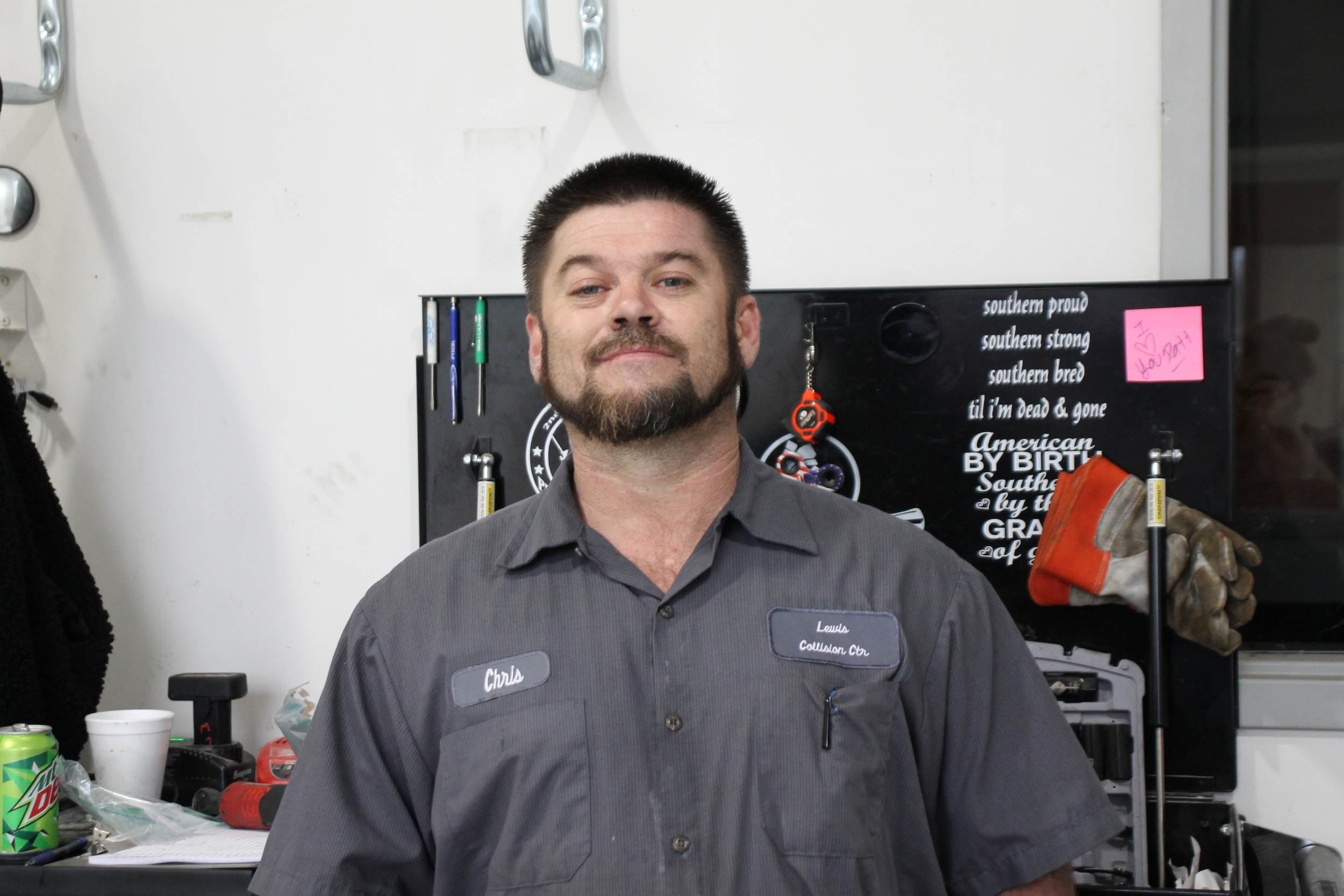 Name:
Chris Williams
Position: Re-assemble Tech
From: Originally from Harrison, Arkansas and now lives in Bentonville, Arkansas
Family: Finance (Lindsey), son (Rylee)
Hobbies, interests, activities: Hunting, fishing, playing billiards
Education: Associates in collision repair, North Ark. college degree
Fun fact: Comedian
Why Lewis? "Process is excellent and I love what I do."