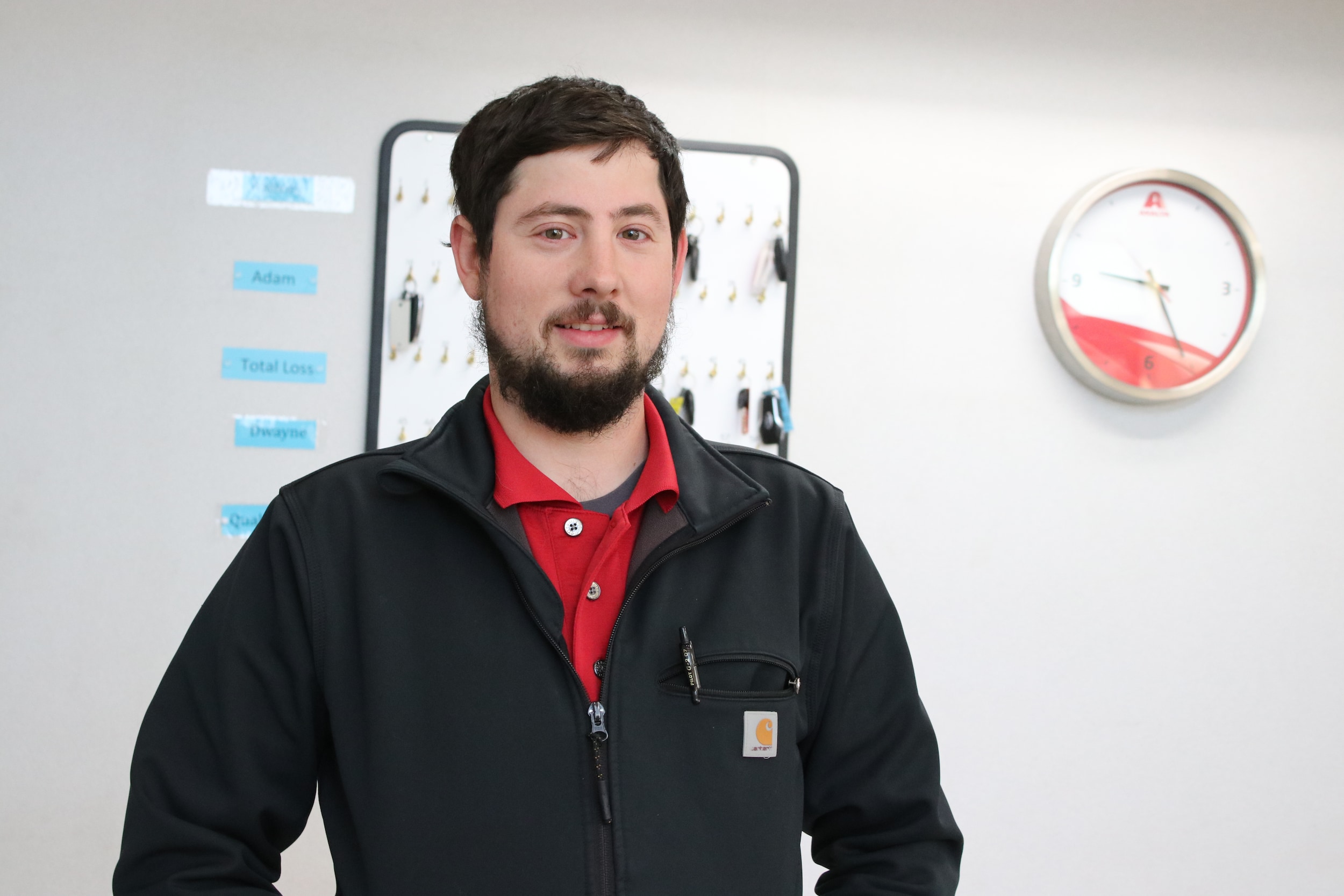 Name:
Adam Shepherd
Position: Collision Estimator
Started Position: October 1, 2018
Where do you live and for how long: 10 years in Farmington
Originally from: Prairie Grove
Pets: Cat named Karma and dog named Cosmo
Education: High school at Prairie Grover and several outdoor power certification
Fun fact: I have ridden a motorcycle to 49 states.
Why do you enjoy working with Lewis? Everyone works together to get a job done.